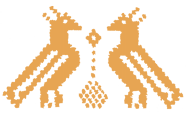 The Hotel Tanca Irde is situated between the mountains and seaside, just a few kilometres from Cagliari.
Guests can enjoy a totally relaxing holiday in a welcoming family environment with a large garden, swimming pool and private parking.
THE HOTEL
An ideal spot for guests seeking a relaxing, tranquil and clean environment.
Imagine the sensation of waking up to the chirping of birds, the fresh sea breeze and the silence of the open countryside…
SWIMMING POOL
If you're still not tired after a long day basking in the sun and bathing, catch the last rays of sunlight in the comfort of a poolside deck chair, while your children have fun playing in the water.
OUR ROOMS
All rooms are elegantly furnished with an attention to detail, featuring a private bath with shower and air conditioning, satellite TV, Pay TV and telephone.
THE SEA
The hotel's unique location provides some wonderfully contrasting scenery, situated just a few kilometres from the magnificent beaches of Nora, the site of Sardinia's primary historic Phoenician city, and the beaches of Chia
OUR RESTAURANT
In addition to classic Mediterranean cuisine, the hotel's restaurant-pizzeria also serves traditional Sardinian dishes which highlight the territory's unique products.
THE NATURE
The Hotel is situated 2 kilometres from the vast WWF natural park of Monte Arcosu, the undisputed realm of Sardinian deer.

Discover Tanca Irde Hotel Restaurant.
Location molto tranquilla, buon ristorante e servizio all'altezza. Camere spaziose, pulite e disposte attorno ad un giardinetto interno con ulivo al centro. Durante i mesi estivi è a disposizione la piscina nel giardino esterno. Consigliato.
Ho trovato e provato questo ristorante-pizzeria-albergo, per puro caso e mi è rimasto nel cuore.
L'ultima volta che sono stata al Tarca Irde é stato a giugno per festeggiare un compleanno. Sapevamo di trovare un bell'ambiente e non siamo stati delusi. Il servizio cordiale e sempre disponibile, buona cucina e in abbondanza. Inoltre una bella atmosfera serale con la piscina e la tranquillità della campagna.
Mi piace la pizza che fanno da tanca irde perche' io amo la pizza ,ma non mi piace straffogarmi, mi spiego meglio... la pizza ha una pasta sottile è ben cotta, inoltre e' ben condita . solo cosi' riesco a gustare una buona pizza e se voglio anche un buon dolce della casa.